Do You Photograph in Black and White?
One question I'm always asked – do you do black and white newborn photographs?  I absolutely do.  Over the years, black and white images have not been as popular as the deep rich tones; however, there is nothing more beautiful than a gallery wall of black and white images from your newborn session.
Not all Black and White Images are Created Equal!
It's true not all black and white images are created equal.  Years ago, we photographed with black and white film and there was a richness in the tones and depth that was unmatched in digital photography.  This was the case until we learned how to manipulate and convert color digital images to black and white in a way that creates a similar richness and depth.  One mistakes we see often in the photography industry when PhotoShop is used to only take the color from the image in one step.  There are several steps to create a beautiful digital black and white image that prints amazing.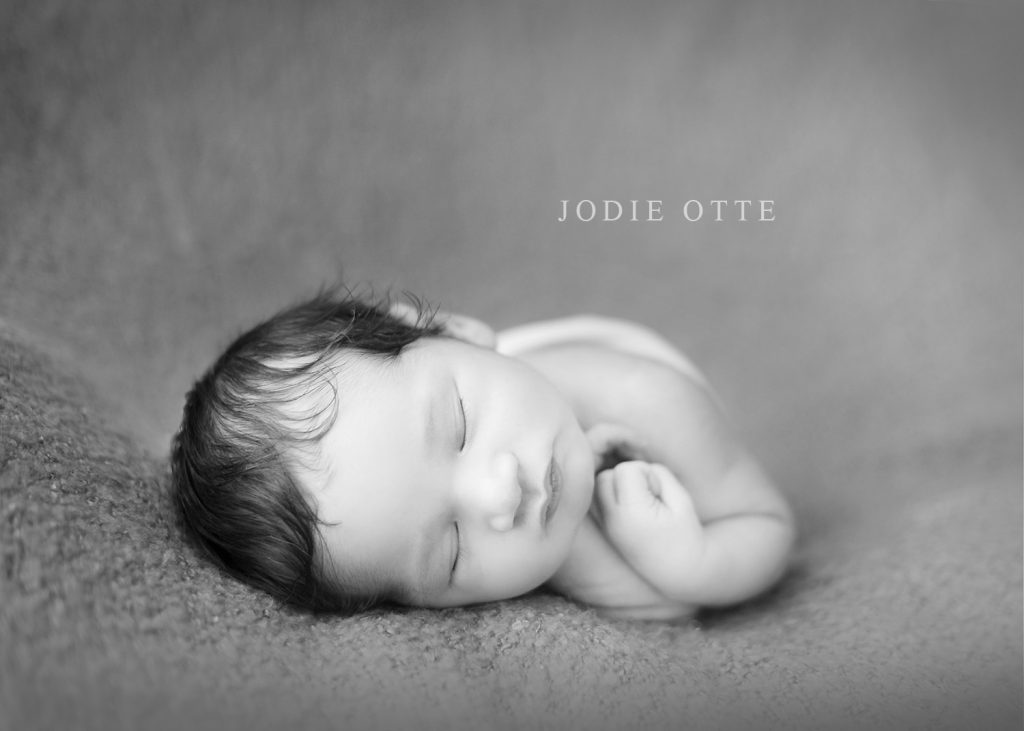 Contrast is of major importance when converting an image to black and white.   Compare the following two images, and you can see quite a difference.  The first image is muddy and gray while the second image has more depth and richer tones in the black and white conversion.  These are techniques that were worked on and perfected over the years.
All images from your session are shown in both color and black and white.  If you are seeking more black and white images than color, let us know as sometimes we will use certain backgrounds and wraps to create an even better black and white images.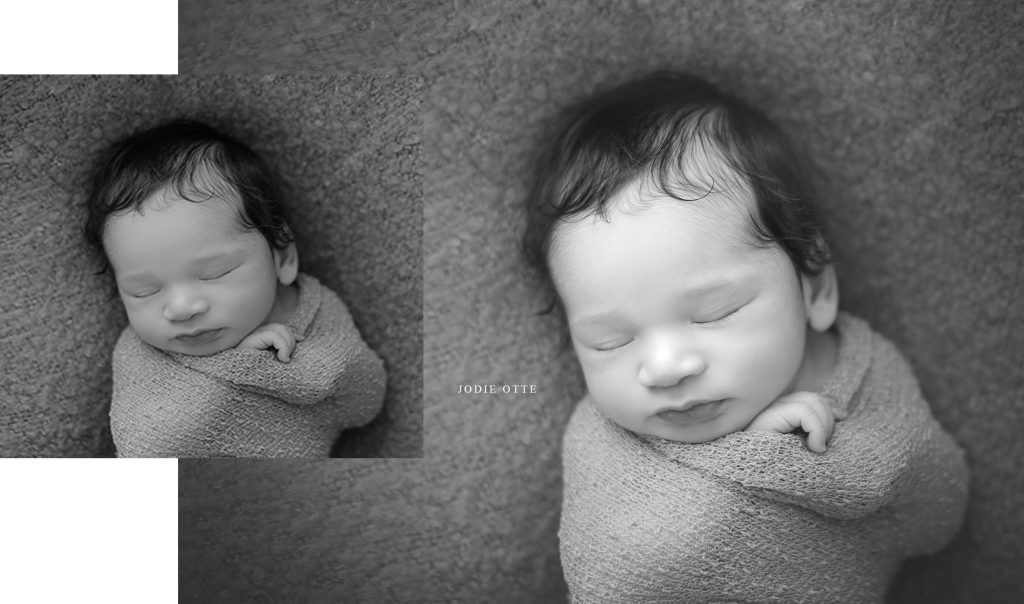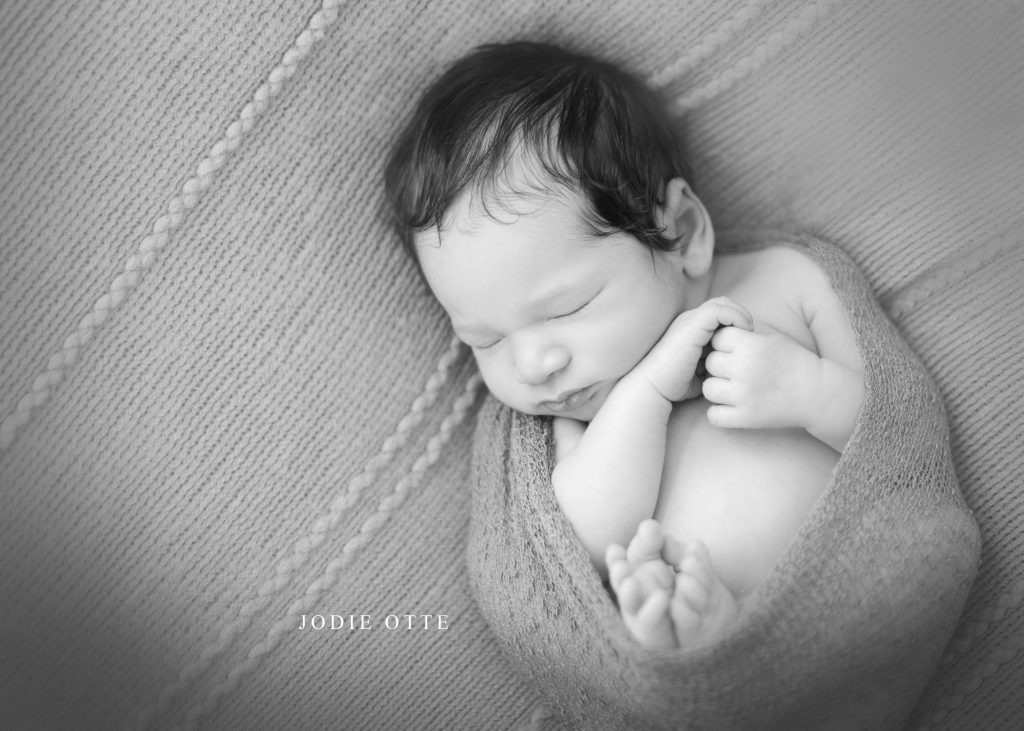 Black and white fine art photography is often overlooked.  Stunning visuals can be created with this technique that are classic and timeless.  If you have any questions at all, please contact J. Otte Photography today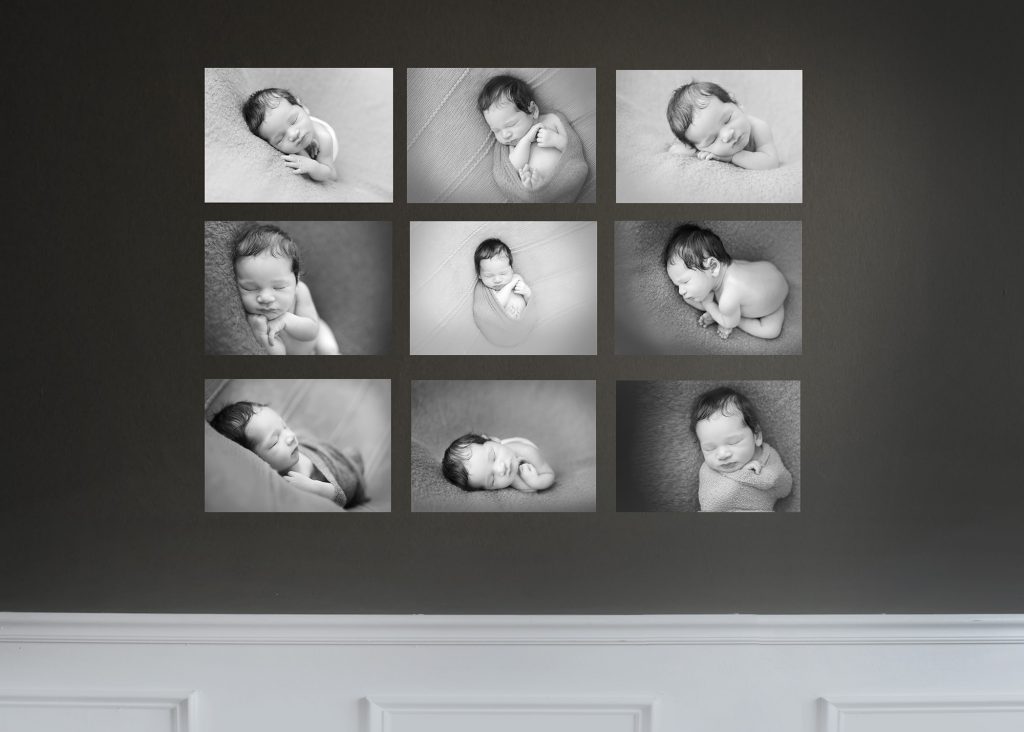 Greater Baltimore Maryland's Leading Newborn Photographer, Baby Photographer, Child Photographer, Maternity Photographer, & Family Photographer for over 15 years.
Jodie offers something unique – she produces professional images of your newborn baby safely and in the comfort of your home. Over the years, she has found that babies are more comfortable and do much better in their own environment.
Not just a newborn photographer, Jodie is also a family photographer and photographs babies, children, and teens.
The lighting techniques used in J. Otte portraits are unmatched and have stood the test of time. Quality begins with experience! Baby and Family photo sessions take place all over Maryland including Baltimore, Howard, and Harford County, DC, York Pennsylvania, Delaware, and Northern Virginia.