Natural Newborn Photography
I've spent many years perfecting my lighting as a photographer.  I published a book in the early 2000s called Studio Lighting Naturally.  I wrote the book because I had found in the Greater Baltimore area, many studio spaces and homes (on location) lacked the natural light needed to perform full photo sessions.  As much as I loved natural lighting, I had to figure out a way to make my studio lighting match my natural light images.  I spent many years photographing newborns with only studio lighting and achieved a soft lighting that mimicked natural light so much that it was virtually impossible for anyone to see the difference unless they also spent time studying lighting and could see the subtle differences.  I then taught these techniques in the book as well as in workshops around the world.
Technology has since caught up, and I have equipment that can push higher ISOs in lower lighting situations, and I don't always shoot studio lighting anymore with babies.  I go into a client's home and scan the lighting very quickly.  I then decide if I need to bring my equipment out of my vehicle.  Many times I do not and simply use the available window light.  This was one of those all natural light sessions.
I did take Studio Lighting Naturally off the market as I am getting ready to release a new newborn photography book that combines studio lighting techniques and natural lighting techniques as well as much much more including how to polish images and how to capture beauty with a simple structure that is timeless.  The book has been completed, but I am just working on a time frame to launch.  I've been incredibly busy and haven't found down time yet, but I plan to soon.  It covers much of the idea of creating natural newborn images.
To me, natural newborn photography does not necessarily mean natural light only.  I feel that natural newborn images should have a combination of elements such as baby in natural poses and the lighting element should always look soft which compliments baby's features.  Whether studio or natural light is used, the style and look should remain extremely similar.  If you look at this newborn photography gallery, you can see that at first glance, there is no image jumping out screaming natural or artificial lighting.  It all looks cohesive and similar.  This is what professional photographers know how to accomplish.
Newborn Photography Book
If you are looking out for this newborn photography book and/or the newborn editing videos, keep a look out on (and like) the brand new Facebook Jodie Otte, Maryland Newborn Photography Page.  This is where the announcement will take place.
This little girl stayed awake most of the session but who could resist these beautiful eyes?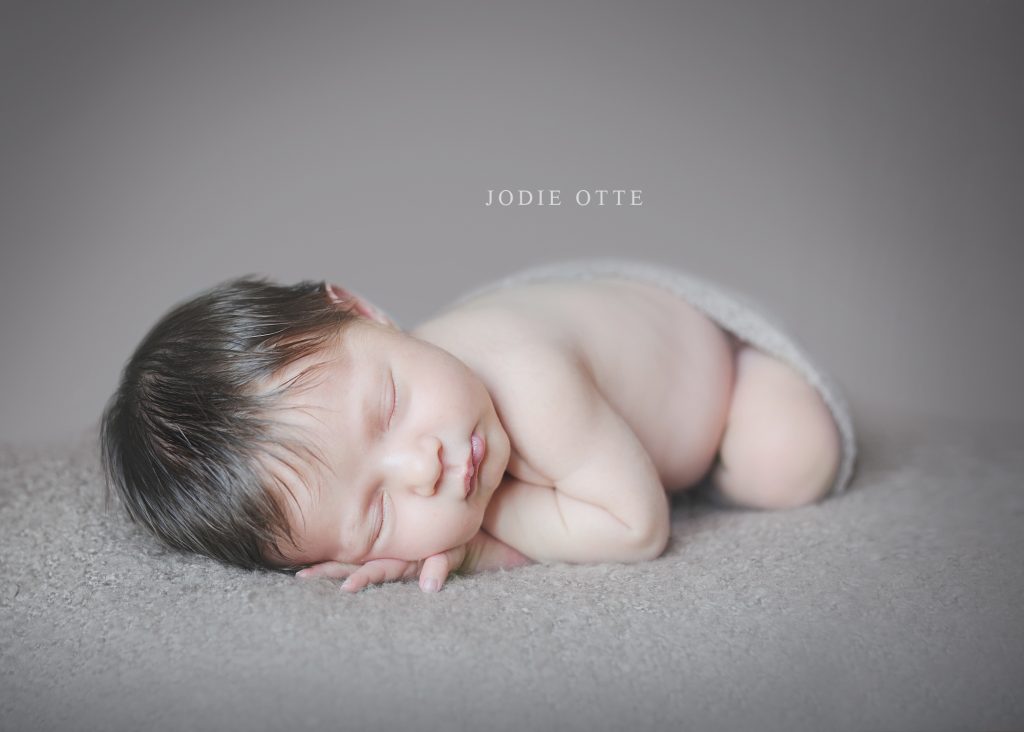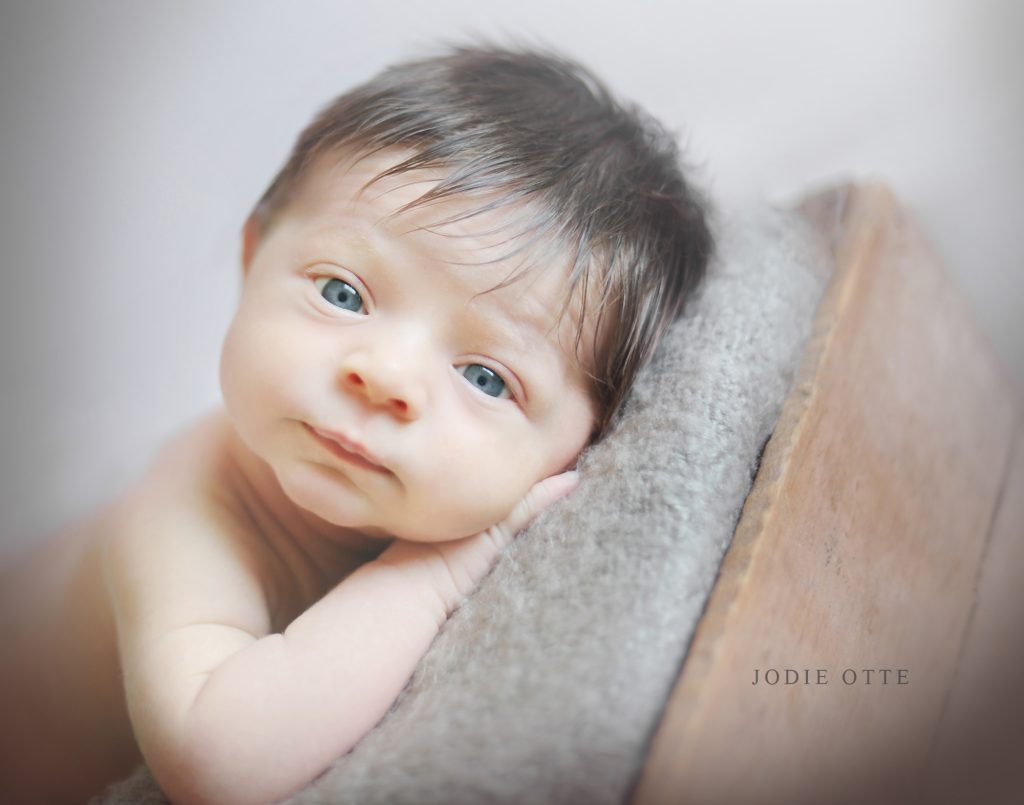 Greater Baltimore Maryland's Leading Newborn Photographer, Baby Photographer, Child Photographer, Maternity Photographer, & Family Photographer for over 15 years.
Jodie offers something unique – she produces professional images of your newborn baby safely and in the comfort of your home. Over the years, she has found that babies are more comfortable and do much better in their own environment.
Not just a newborn photographer, Jodie is also a family photographer and photographs babies, children, and teens.
The lighting techniques used in J. Otte portraits are unmatched and have stood the test of time. Quality begins with experience! Baby and Family photo sessions take place all over Maryland including Baltimore, Howard, and Harford County, DC, York Pennsylvania, Delaware, and Northern Virginia.